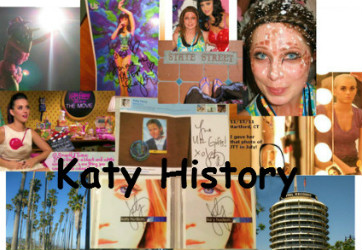 REVIEWS
1. LA/Santa Barbara-PRISM (October 2013)
2. LA/Santa Barbara-KP3D (June 2012)
3. Calgary/Edmonton-CDT (July 2011)
MISC
I am thanked in the credits of KP3D with my Twitter name - @SmackUTwice!
July 2011
I gave Katy a small photo of JTT (Jonathan Taylor Thomas, ripped poster on the door in 'Last Friday Night' video) and pogs. Katy tweeted a photo of them and then put the photo of JTT on her make-up mirror for the rest of the tour!
During an interview on March 4, 2014 in Australia, Katy was asked a question I submitted through Twitter. My 'dream' has been to know what Katy thinks of my other love, Shania Twain. SO, here we are! PLUS when the interviewer said my Twitter (altho said wrong), Katy said "I think I know this person actually!" Even some fans in the audience were "cheering"! Whew, feelin' pretty good, I must admit. =D
July 2012
A beautiful THANK YOU to NovaFM in Australia for having Katy sit down for a Q&A/shoutout! I got the first question AND a shoutout!

"Part Of Me" Music Video Premiere
Katy did a video chat on MTV.com after premiering "Part Of Me" in March 2012! First video question was ME! As embarrassing as it is, it's here. (Viewable only in USA) Q: "Where do you see yourself in 10 years?"
A: "Hopefully continuing to create, evolve and keep people excited about the music."


Part of my 'Katy Hudson/Perry Collection'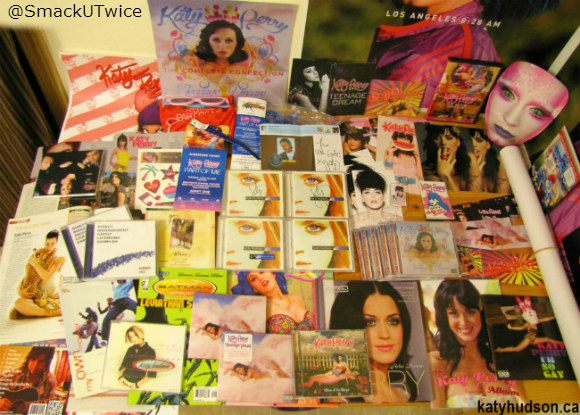 >> back